DIY Birdhouse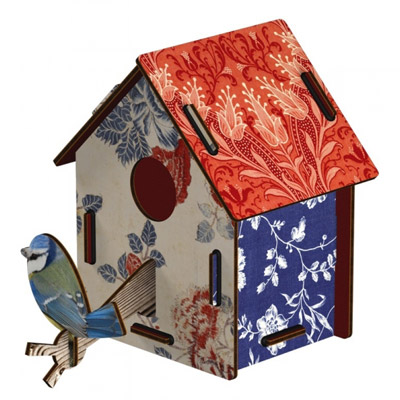 Photo: Miho Design
I recently saw these cute birdhouses and deer heads in one of my favorite shops. The birdhouses and deer heads are from the Italian Miho Unexpected design. The designs are elegant and funny and have a colorful look. They are made from recycled MDF. But, I didn't want to spend a lot on a design birdhouse.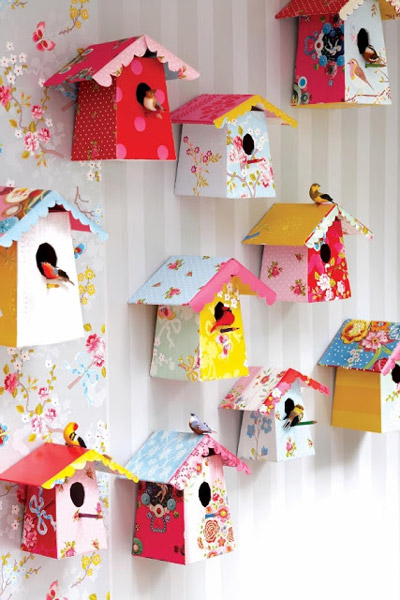 Photo: Karmuca y Cuquino
After bumping into this DIY on Pinterest, I decided to make my own little birdhouse from cardboard. I found a birdhouse template on the blog of Karmuca y Cuquino. I decorated my cardboard birdhouse with leftover wrapping paper, I only purchased a little fake bird for €3. My version of the birdhouse is not that fancy and it can be more finetuned, but I am happy with the final outcome.