Natural products/toys for babies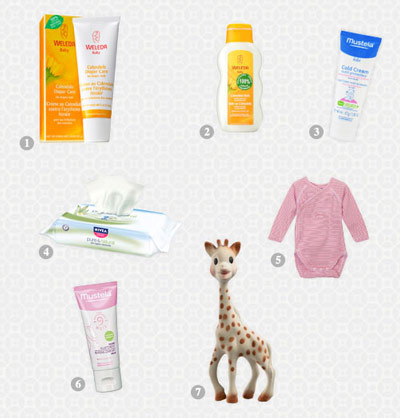 Five months ago I became a mom of a sweet little girl. The first months were overwhelming and hard, recovering from child birth, trying to figure out what to do, how to care for our baby, dealing with unsolicited advice from grand parents, great grand parents, people on the street, etc were not helping to cope with the insecurities. Now that we have more or less our routine, things got a little bit easier. Getting up once/twice a night is still hard, but it will improve in couple of months. I hope.
When it comes to products, there is such an overload that is hard to find out what is best for our baby. We are trying to raise our baby in a natural way, make her environment conscious. We are trying using re-usable diapers, but without great success. Most of the time we have to change our baby from head to toe. Re-usable diapers are better for the environment than disposable ones, but I wonder, running the washing machine couple of times a day, is it still worth it? Do you have good experiences with re-usable diapers? What would you recommend?